Who cares about table manners … go son enjoy! It made me wonder then do ube ice-cream and Kingcorn combo taste good? My son only knows, LOL!
Sharing some wacky weekend snapshots for
Sassy Moms Pixel Bug Weekend.
My first first time to join this meme actually.
wait mom, got to figure some cool pose
I said, wait!
ready, AHHHHH!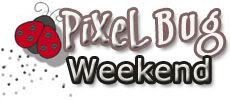 49NP5AYJSXWB