… with this song, yeah I grew up hearing this song day in and day out. My father has quite a number of collections of long play records, ranging from Matt Monroe to Frank Sinatra down to Andy Williams and other contemporaries of these artists. This post made me actually think where did that big box go?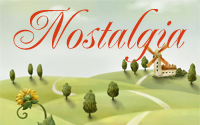 Every morning my father would take that red spongy look-alike dust eraser and run it around the black area of the LP, carefully place the arm of the needle and sit at our patio read his papers and sip his coffee on that brown mug with Moon River as the background. During those days I kept lamenting why the 'pauli-ulit yung plakang yun', now I realized, it's worth the 'ulit, pala' …. Dang! I missed those days …. Can I relive those, my son will tell me for sure, mom, I'm feeling lost with your music… can you just lock yourself in your room and listen it there? Shocks! I hate it … hate listening to the gaganess of lady gaga, Ok, I'll accept it with tearful heart, as I realized he's feeling the same as I felt before.
This one is a version at Breakfast at Tiffany's … I so love Audrey Hepburn.
This one is what I've gone gaga about … ayyyyyy…. So romantic …… do I need to say more? Carlo and Vivian of Lovers in Paris.
This version is not quiet as moving as the original one, I can't feel the emotion, the elation between KC and Piolo.
Enjoy! See you again peeps, for another round of
Nostalgic Marveling at Roses' blog.