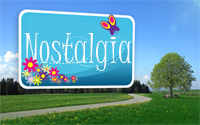 We attended a children's party the other day and when we get home, I was surprised to see jackstones as one of the favors inside the loot bags. And I said
'meron pa palang naglalaro nito ngayon?'
And then asked my son if he knows how to use it, he just shrugged his shoulder and said, Oh, that was during your time mom, indeed I have rich memories with this rubber ball and its spiked partners.
For those of my age, heheheh! You missed a lot in your childhood if you had not tried gripping these jacks on the ground. I can remember one time, my mom was very angry; the words were …
ipakain ko sayo yang bola na yan!
As I lost my school things until now I still can't remember where did I left it as I was too carried away competing with my classmates. I was an athlete,
sa larangan ng jackstone sa kapanahonan ko
… hahahah!
My son listening keeps telling me, oh, that's a boring game mom! So sad, children's games now are too sedentary, no mind and body coordination as games are done virtually. So there ...
See you again next week for another
Nostalgic Marveling at Roses'.