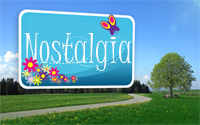 I get to know Kenny G through my Friend, Zak who sucked quiet a warehouseful of jazz tapes back in college days. I've been looking for this friend of mine all over, FB is no use, I knew it she's as damn as me using black keys to make friends is not in her vocabulary…. I lost contact with her, the last time I heard, she's in New Zealand, whereever you are, magparamdam kanaman.. di na ako galit ..Hoy!
Good thing I made memories with that friend of mine.
She collect cassette tapes like its her last day in this world, a disorder I would say thinking that there'll be no more jazz artists who will be born tomorrow, Shakatak, Earth, Wind and Fire, Earl Klugh, David Benoit …. Etc, etc…and our most loved Kenny G.
One summer vacation we were caught having drinking session at a nearby sari-sari store by her mom, out of rage she was grounded for a week, so I have to sneak from their back fence whenever her mom would left for work, since we can't go out and chillax, we came up with a messy idea. We gathered all the used, left over paints at their basement and painted her room resembling the sky…. We used quiet a lot of t-shirts puffing white clouds on a sky blue room…. After several days of sneaking we finally completed our project …. Her room faces the beach front, I love it when the wind blows but I hated it when my skin turned sweaty and muggy. We would just lie down and pillow on our hands, listening to 'The Moment' and talk nonsense and end up fighting over petty things… from social standards, she's quiet a pitiful fella, born out of wedlock, can't go to school without wheelchair, not pretty by Hollywood standards, resemble Kenny G by her waterproof kinky hair, but played her saxophone like an angel, a welcoming feeling like you're entering the pearly gates of heaven.

Dang! I regret it not learning how to blow, such a hard thing to blow I would say… Hayyyy.. I missed that girl…Hoy! matisud ka na di na ako galit.. promise! LOL!

Anyway, if you would just care to listen for a moment ….you would understand.