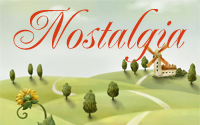 Xa, baduy na kung baduy… whatever!
But there's something about this song that spark some nerves in me that brings about a gentle melancholy, I would like to think you live in the same planet, space and time as me and there's not much ceremonies to introduce who Lionel Richie is, unless you've been blasted from the past and struggling to cope up.
I should be honest with myself, I was not gifted with a singing voice, it made me wonder why there are people who are tone deaf, and that would be me, well, I can recite songs with my mouth and I can sing it in the bathroom, I think Christian Bautista would understand why I can only sing his songs and do my concert in that four small corners …. In which by the way, my most desired man in this country, hahahah… he's so sexy when he sings, he's like a fallen Lucifer-angelic yet so devilish.
Anyway, back to the song, I'm ain't that woman who waited for some foolish guys who had been packing his troubles and come home, thing is it's the other way around. Lol.
The story really was that back in college I had this boy classmate that really annoyed me so much, I had no romantic interest with that guy or whatsoever of that sort, but every time he sung this song, he would shout that ……..'oooooooh… stuck on you'…. That often I would wish, if I will be reincarnated and choose what life to live I would choose to be a Tyrex and swallow you devoid of mastication …. Later I learned he was having some troubles with life too, and it's his way of venting his bad air, well, I wasn't that mature then to understand, whatever it is, I made memory with that man.
Huh! My cerebrum is serving me right, so glad I remembered this packet of my life back then, thanks to Rose for this meme, click on the badge above to join. Tata, thanks everyone for dropping by on this side of town.