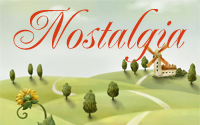 I kept grinning seeing this photo. I realized how terrible I looked in this garb. Pardon my mendacious act but I just snatched this without permission from a friend's FB page. Hehehe. (Sorry Clint)
I'm actually some kind of courageous when it comes to fashion statement back in college - black polka dots top with a harmonizing solid black shorts, wahhhhhh! I actually didn't think of Rajo Laurel back then, he didn't exist yet and suppose he does he could have killed me. You lousy schoolgirl.
I'm actually some kinda socially involved back in college, as in cleaning the whole town, lol. This was during a Junior Jaycee community project - roaming around town picking someone else's butt. If you want to know the truth, that's how my extra-curricular activity was spent back then.
The other guys on this photo have settled for good too, I'm not so sure where exactly, but I'm certain we're seeing the same sun and stayed on the same planet.
Anyway, thanks Rose for always giving me reason to update this blog. Join us again next Thursday for another round of Nostalgic Marveling. Click the badge above to join.